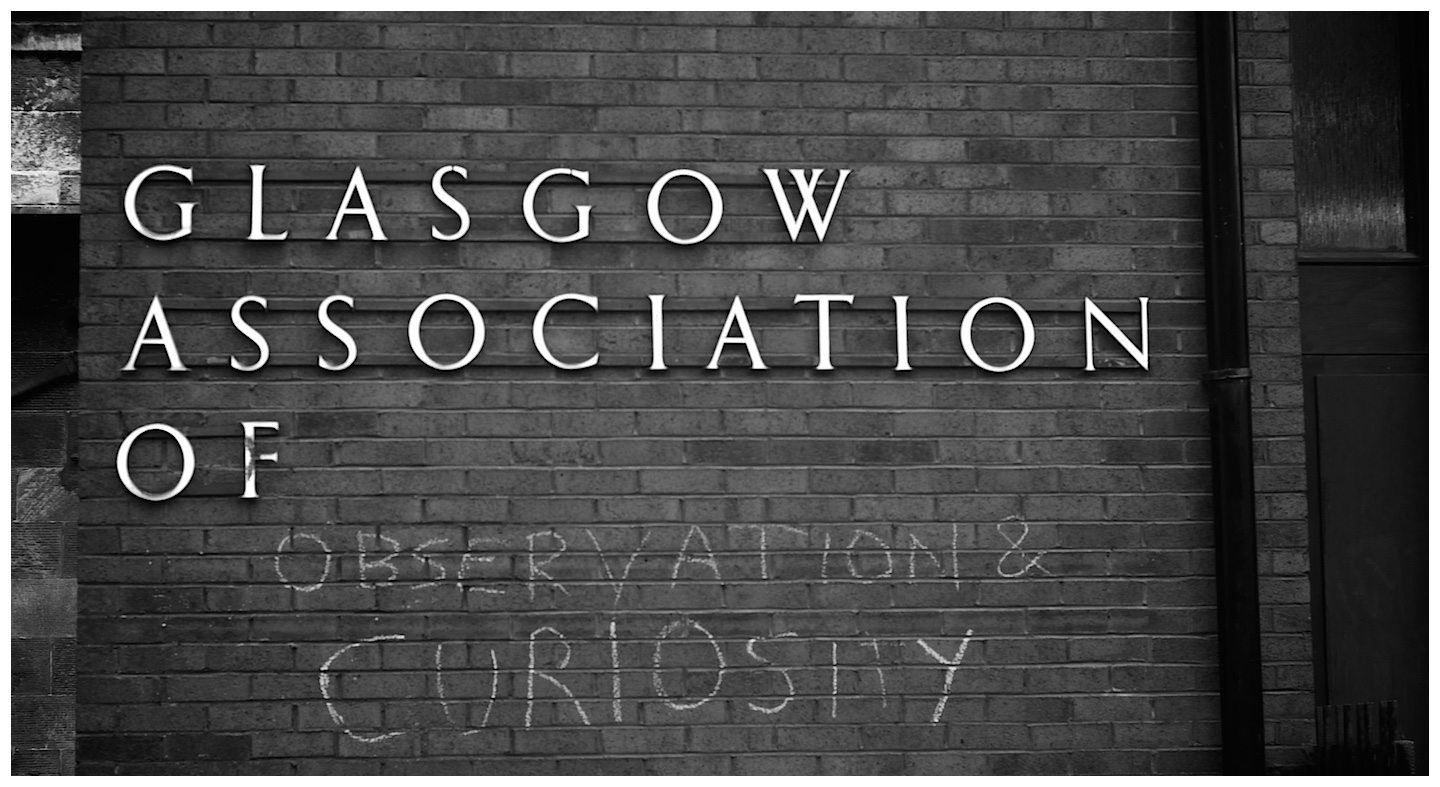 "Glasgow Association of Observation and Curiosity" by Michael Gallacher
I use this photo when I write about the importance of concrete, specific details in writing. Whether we write fiction, nonfiction or both, the more tangible the details, the more memorable the story.
These are warm-up prompts, not to be confused with the longer writing exercises I post here. Think about 250-325 words as compared to 700-1000 for the writing exercises.
Describe this scene using your senses. Let us see the building and hear and smell the streetscape, feel the texture of the bricks, taste some of the smells in the air.
To get you started:
Maybe you're writing a nonfiction article on the rise of magical graffiti after the publication of Harry Potter. Or you're writing a piece on what happens to signage when a building is shuttered. After all, before it was the Glasgow Association of Observation & Curiosity, it had a different purpose. Or maybe you curate a journal devoted to the ampersand. What a literate graffiti artist, to use both chalk and the ampersand, instead of the written word and.
Or maybe you're writing a sci-fi mystery and only those with special powers can see the chalked words. Or perhaps your protagonist walks towards a newer, taller building as she contemplates jumping to her death from the roof when she halts in front of the graffiti. Or write something else.
Do your choices create a mood, reveal character or emotion?
For extra credit, try using a few different points-of-view for the same scene. Just remember to keep all that lovely specific detail in the scene.