Bottom Surgery I.D. Checker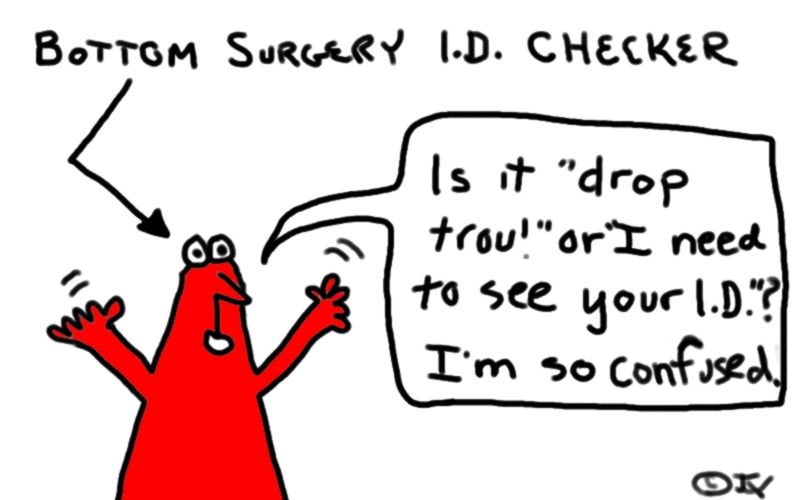 Forge Forward commissioned this cartoon. I'm here this weekend. Tonight I'm giving a keynote. I'll let everyone know how it goes.
P.S. - 'Drop Trou' is an expression used in trans communities that can mean one, to literally drop your trousers, but also has the connotation of feeling okay about one's genitalia.