Hormones Made Me Homophobic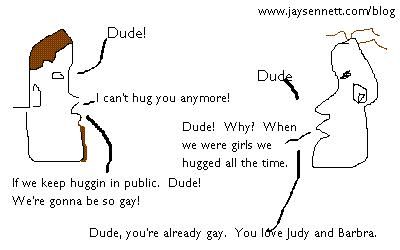 True Story:
About six months after I had begun living as a man, I stopped by my local Bunn and Noodle. I searched for Kate Bornstein's Gender Outlaw. Once I found it, I stared at it and didn't touch it. Nothing too strange about not wanting to be thought of as a trannie in the Clinton nineties.
But then I caught some title - which I have since forgotten - that had to do with gays. I reached over for it, then stopped, my fingers less than an inch from the cover.
"But people will think I am a fag if I pick up this book."
WTF!