The Right to Cause Offense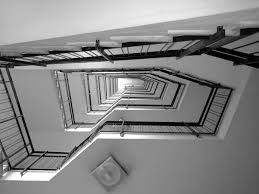 As both a publisher and author, various opinion pieces regarding the massacre at Charlie Hebdo and the right to cause offense continue to rivet me. As a person steeped and reared in western democracy, I believe firmly in the right to cause offense as well as the right to disagree firmly with any position I deem offensive. For the record, as long as the content was created by adults for adults, I do not support censorship, even when the language or image denigrates me, as a transsexual, for example.
Western publications have debated the value of publishing previous Charlie Hebdo covers. Some publications have republished them; others have not. Al-Jazeera, in leaked emails to the National Review, argued that the right to cause offense is infantile.
If anything, I believe the slaughter at Charlie Hebdo drew a line for me. In some way I cannot yet articulate, murdering people at a magazine dedicated to outrageous satire galvanized me more than the brutal extermination of adults and students at the Peshawar school massacre last month. My response speaks loudly to my class and nationality and rearing. Sussing out these crossroads will take me some time.
Here are a few of the articles I have found informative and enlightening, whether I agree with the opinions or not. I hope you find them illuminating.
"Put another way, defending the right of someone to say whatever they like does not oblige you to repeat their words." The Guardian view on Charlie Hebdo: show solidarity, but in your own voice
""Defending freedom of expression in the face of oppression is one thing; insisting on the right to be obnoxious and offensive just because you can is infantile." Al-Jazeera English editor Salah-Aldeen Khadr in a leaked email to the National Review
"To transform the shock of Charlie's obscenities into veneration of its martyrdom is to turn the magazine into the kind of icon against which its irrepressible iconoclasm was directed." Let's not sacralize Charlie Hebdo
Marilyn LePen, leader of France's National Front party, was not invited to a unity rally in Paris. Even the French have free speech limits. Questions looms for unity rally: Can the far right attend?
"We have a standard that is long held and that serves us well: that there is a line between gratuitous insult and satire. Most of these are gratuitous insult." A close call on publication of Charlie Hebdo cartoons
Christiane Taubara, described in the NYTimes blog as a black woman who was once France's Justice Minister and was once portrayed as a monkey by Charlie Hebdo, called a free press the "(f)irst line of defense and the last bastion of democracy , the free press is the enemy of obscurantism and violence ( Premier rempart et dernier bastion de la Démocratie, la presse libre est l'ennemie de l'obscurantisme et de la violence). Ms. Taubara's twitter feed
Crass? Poor Taste? Perfect Satire? Steve Bell's cartoon in response to the murders at Charlie Hebdo
"In fact, when we draw a line, we are often crossing one too….But perhaps when we tire of holding up our middle finger we can try to think about why the world is the way it is what it is about muslims in this time and place that makes them unable to laugh off a mere image." The brilliant graphic artist and journalist Joe Sacco