What's My Gender Again, Part 3
I believe the last two days of ponderings may be summed up after the jump.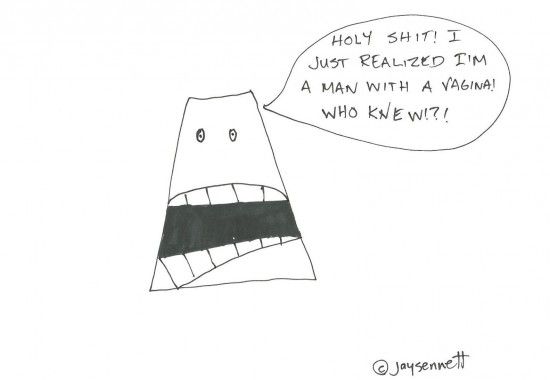 I suppose we reveals things to ourselves when we are ready, and, for the record, I don't regret anything. Yet there is something empowering about naming things as they are true for us at any given time. At this point in my life, it seems important to me to live in my body in this way.
Today the male/female checkboxes would be answered with a simple, "yes."