Transgender Short Story: The Sketchbook Project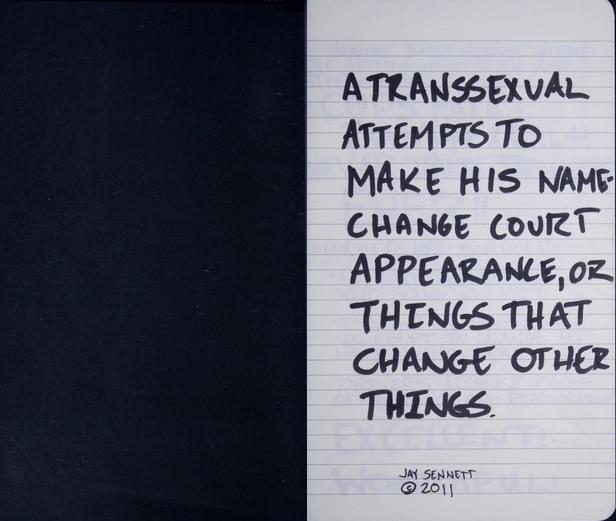 In May of 2011 I completed my first story for the Art House Coop, the virtual extension of the Brooklyn Art Library.
We were allowed to choose a topic for our story book. I chose "Things That Change Other Things" and titled the story, "A Day in the Life of a Transsexual."
I'm grateful for the opportunity to have written this story and to include some of my cartoons. The entire book has been scanned here.
And another page: