Novel Writing: Hard Focus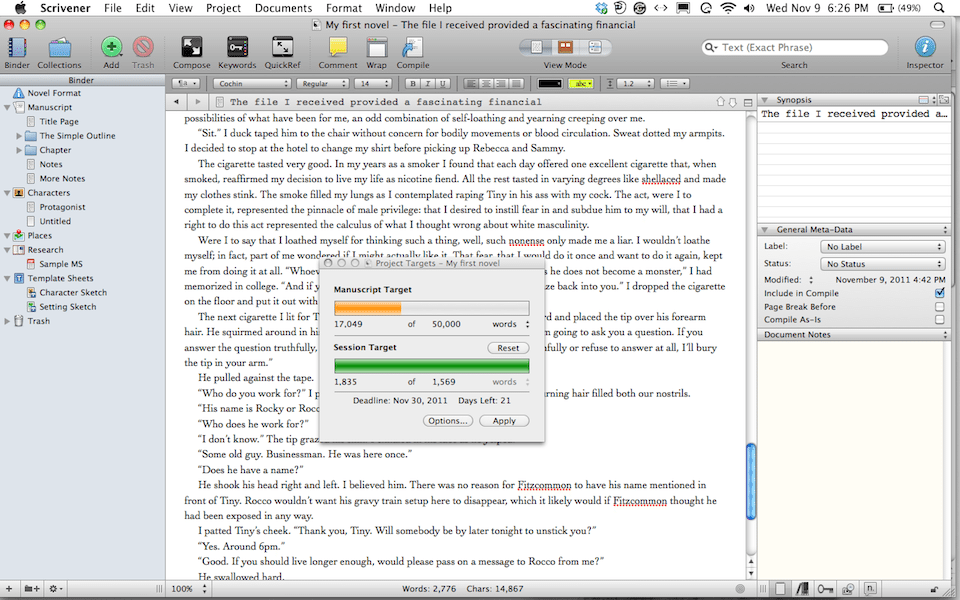 Cal Newport at Study Hacks writes about the value of hard focus to achieve anything worthwhile.
He quotes from Haruki Murakami's memoir What I Talk About When I Talk About Writing (page 77):
If I'm asked what the next most important quality is for a novelist, that's easy too: focus — the ability to concentrate all your limited talents on whatever's critical at the moment. Without that you can't accomplish anything 
With my outline as my guide I've made considerable progress on this novel. More than I thought possible. Without the hard focus Newport and Murakami describe my words could not have become sentences and those sentences, paragraphs.
Hard focus opens up a place in my mind that resembles one of those windows described by speculative fiction writers that allows mortals to time travel. If the window closes, they are stuck in another time period, with no way to get home.  I've concluded that I don't like it when the window closes.
By writing every day with hard focus I keep that window open and the words come. I do not wish to convey any hocus-pocus about my process. I don't believe there is much mystery to writing. Read well and broad, pay attention to the world around me and write every day. That's not mystery, that's hard work brought into existence by hard focus.
Somehow since my last attempt at writing a novel in 2001 I have managed to discipline myself to write in periods of about 90 minutes. This weekend I intend to write past the 90 minute window. As I reflect on this path I on, which may very become the career I wish to master, I am awed at both the simplicity and difficulty of hard focus.
I'm also grateful for a life in which I can focus hard on a novel.
How does hard focus work in your life?